MacAlarms have been supplying burglar alarms and security systems to Irish homeowners for over 30 years. We have installed alarms in approximately 3,000 homes nationwide.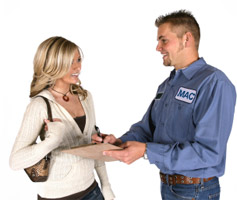 About the Mac Alarms Service
When you get a Mac Alarms burglar alarm or security system you get our years of expertise and security advice include as part of the service.
Over 20 Years experience
Fully PSA Licensed installers
24/7 Monitoring for only € 3 per week
Products include Alarms, CCTV, Access Control and Fire Systems
For more information on our products and services go to >
Alarms | CCTV | Access Control | Fire Systems | Monitoring
Online Quote
Mac Alarms can give you an instant Online Quote for your burglar alarm. Answer a few quick questions and get your quote immediately. All quotes are valid for 30 days.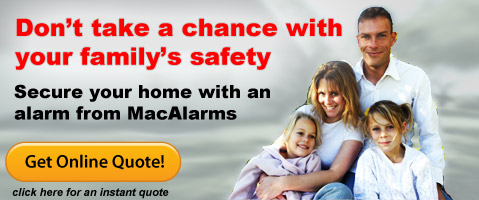 "I have never been burgled so why worry about it?"
Burglaries are on the rise according to a recent article in The Tribune. If you have not been burgled count yourself lucky – don't rely on luck to keep your family and your home secure…
The number of burglaries around the country has increased by nearly 25%  in the space of two years, accord­ing to figures from the Central Statistics Office. The dramatic rise is a cause for concern for gardaí as the amount of more serious aggravated burglaries has also shown a similar increase.
Your family is your most precious possession
Protect your family, your home and your belongings with a Security System from Mac Alarms. Call 045-441479 today!