MacAlarms Ltd is one of Ireland's leading suppliers of intruder alarms and security products. Our experienced engineers provide nationwide coverage for residential and business customers and are oncall 24 hours a day – you are in safe hands with Mac Alarms Ltd.

See some of our most popular alarm products listed to the right.
Why Choose Mac Alarms?
Over 30 years experience in the security industry
Thousands of satisfied customers nationwide
Competitive prices for top-quality alarm and security products
Engineers oncall 24 x 7 for emergencies
Alarm monitoring and callout service  available
Get a No Commitment Online Quote now for a domestic burglar alarm.
Domestic Burglar Alarms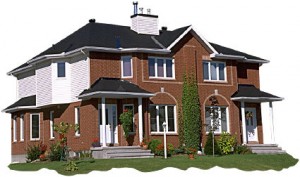 Since the economic downturn there has been  a sharp increase in the number of burglaries and aggravated burglaries in this country. It has never been more important to secure your home in order to protect you, your family and your belongings.
We supply top-quality alarm systems at competitve pricing. We only use reputable parts in our alarm systems as cheaper, inferior parts can lead to false alarms, system failures and even security breaches. If you want a quality alarm system and the best possible price contact Mac Alarms Ltd today on 045-441479 or Get an Online Quote right now.
Commercial Alarms & Security Systems
MacAlarms Ltd supplies Intruder Alarms and Security Systems for many sectors including:
Motor – garages, showrooms, forecourts.
Manufacturing – warehouses and manufacturing plants.
Education – schools and colleges.
Business – offices, buildings, storage units.
Retail – shops and supermarkets.
Other – bars, restaurants and many more.
We provide a FREE No-Commitment Quote for all commercial alarms and security systems. Call Mac Alarms Ltd on 045-441479 today!
Mac Alarms Ltd intruder alarms comply with Standard EN50131. Mac Alarms Ltd is a registered installer with NSAI and is fully licensed by the PSA (Private Security Authority).
Please refer to GDPR section on home page ref;data protection